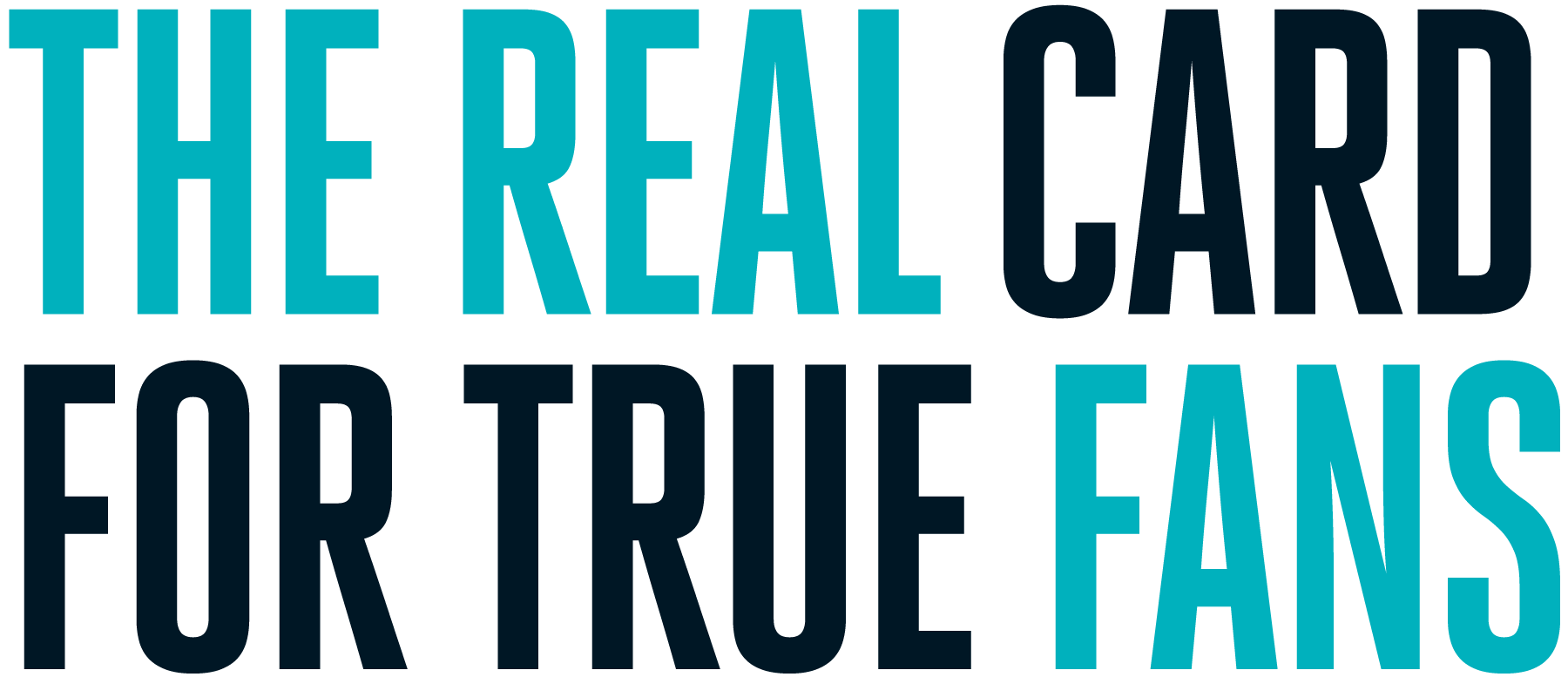 Get the Miami Dolphins Card in minutes and gain VIP access to unique experiences and rewards.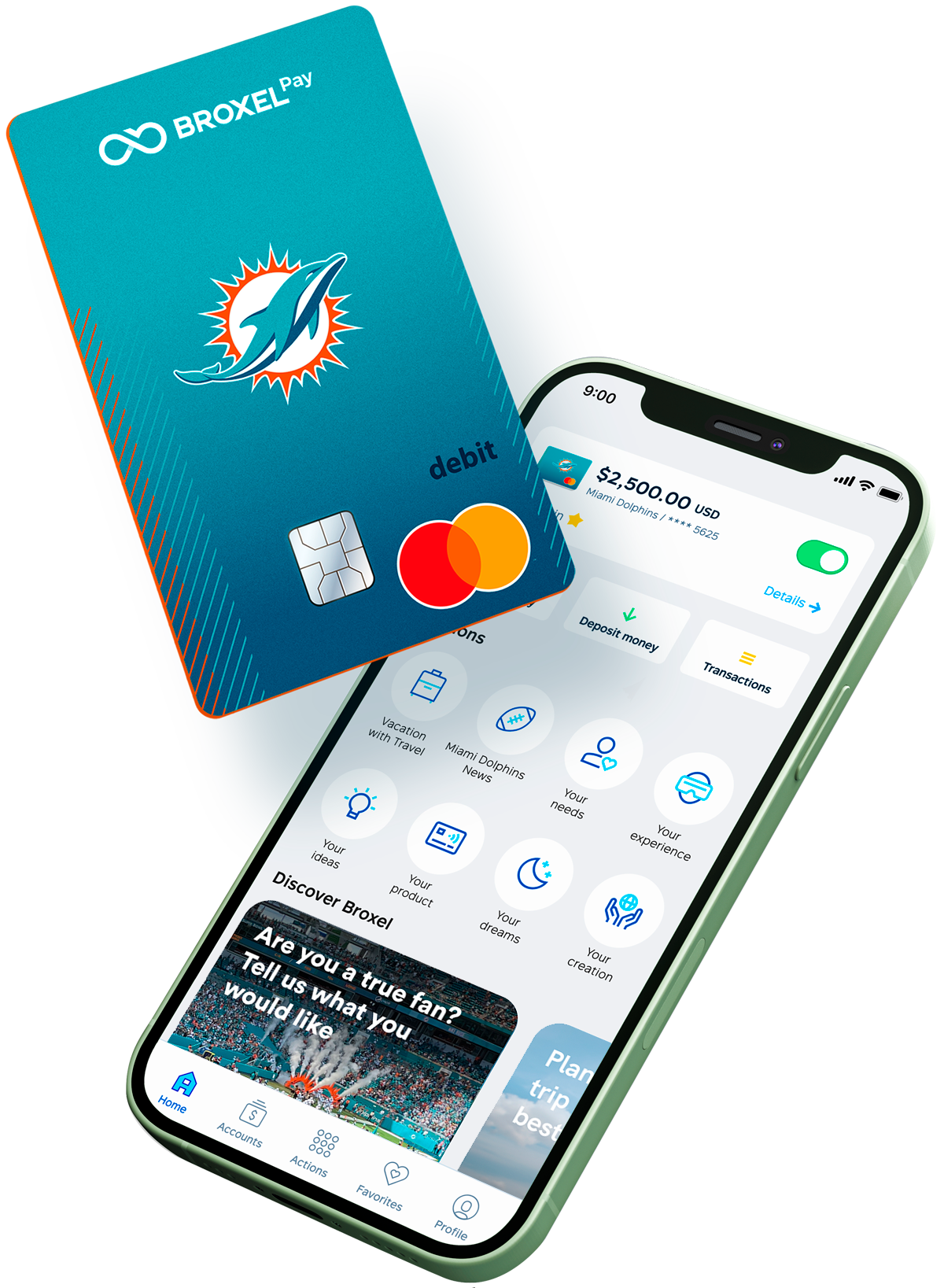 Be a true fan
With your Miami Dolphins Card, anything is possible.
Perfect for gameday
Access to all the benefits and unique experiences such as:
Special prices on tickets and exclusive seats.
Official merch discounts.
Promos at the concessions inside the stadium.
Use it
everyday
For anything you need, pay in stores or online.
Send and receive money directly on your card by ACH and between Dolphin cards.
Mastercard with global acceptance.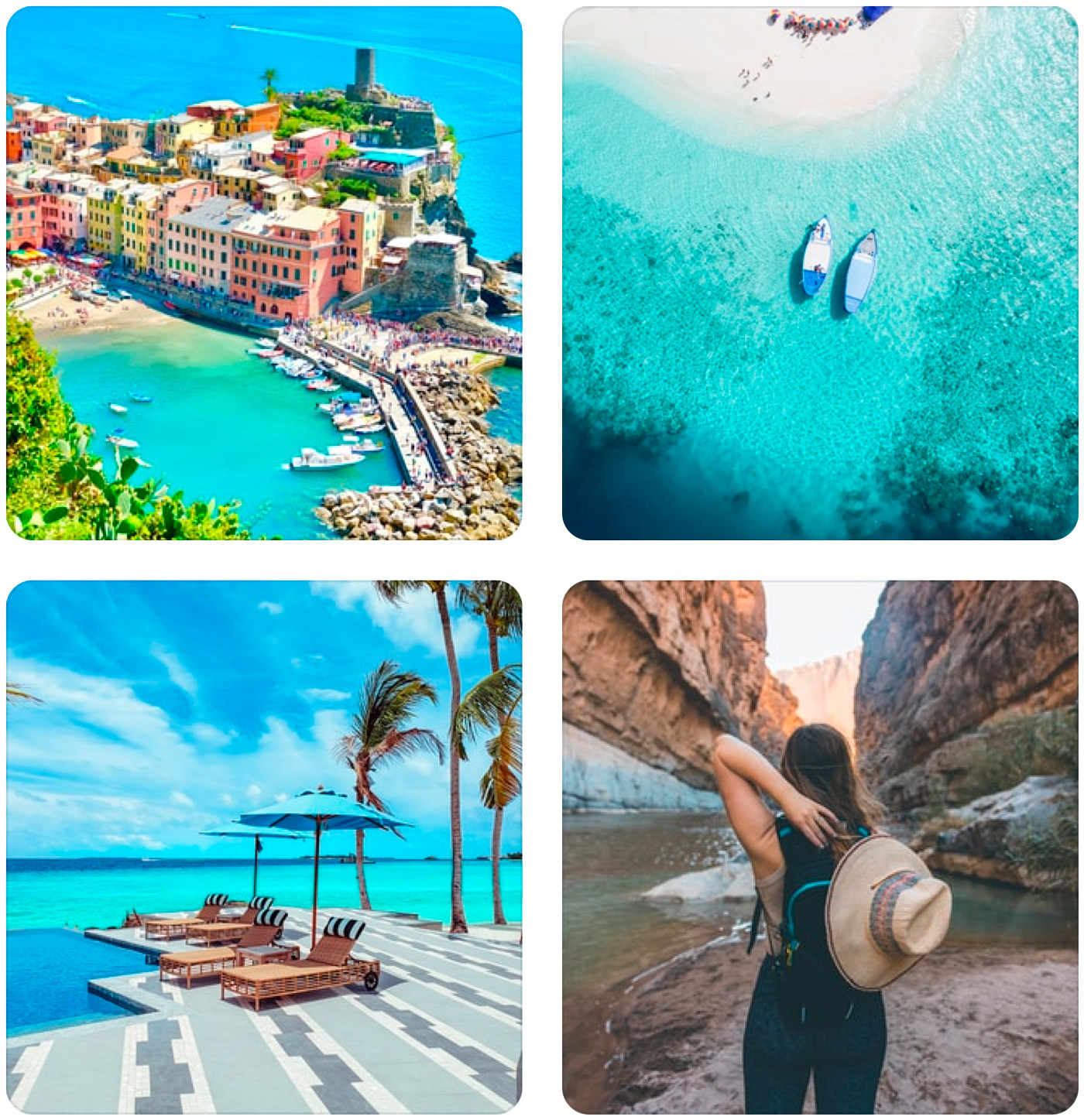 Broxel Travel
Discover deals and discounts for your next vacations.
Your Dolphins card comes with a 6-month free Broxel Travel Membership to access the exclusive club with discounts in hotels, rentals, and experiences around the world.
* Broxel Travel is a service provided by an independent entity not affiliated to, nor sponsored by Metropolitan Commercial Bank.
Simple and fast
The easiest way to open an account.
You only need:
Driver's license or passport

*

Valid address in the US
Mobile number
Personal email
Request your card and show that you are a true Dolphins fan.
* If you are Mexican, you can also get your fan card using your IFE or INE; passport or driver's license, consular registration card.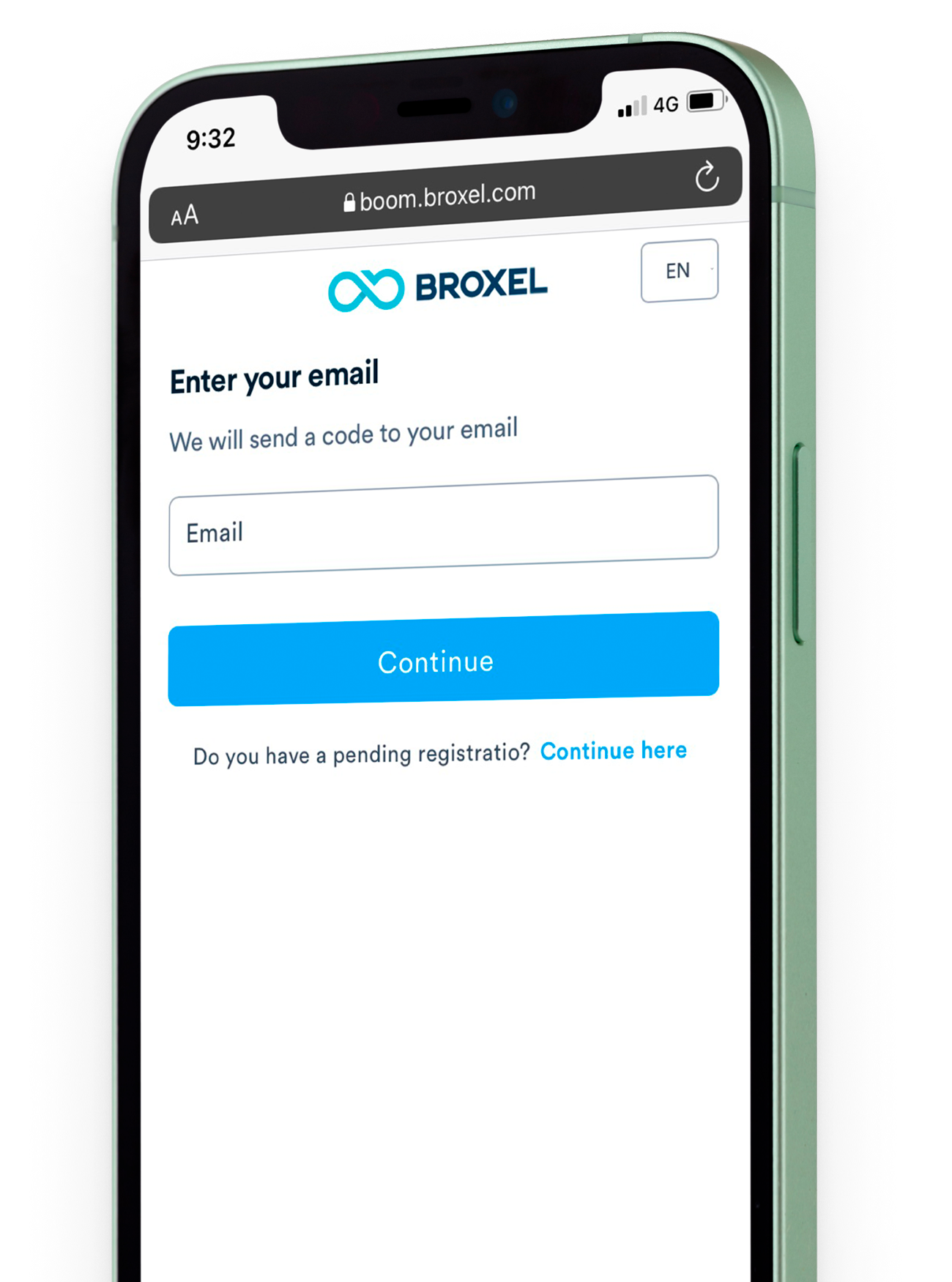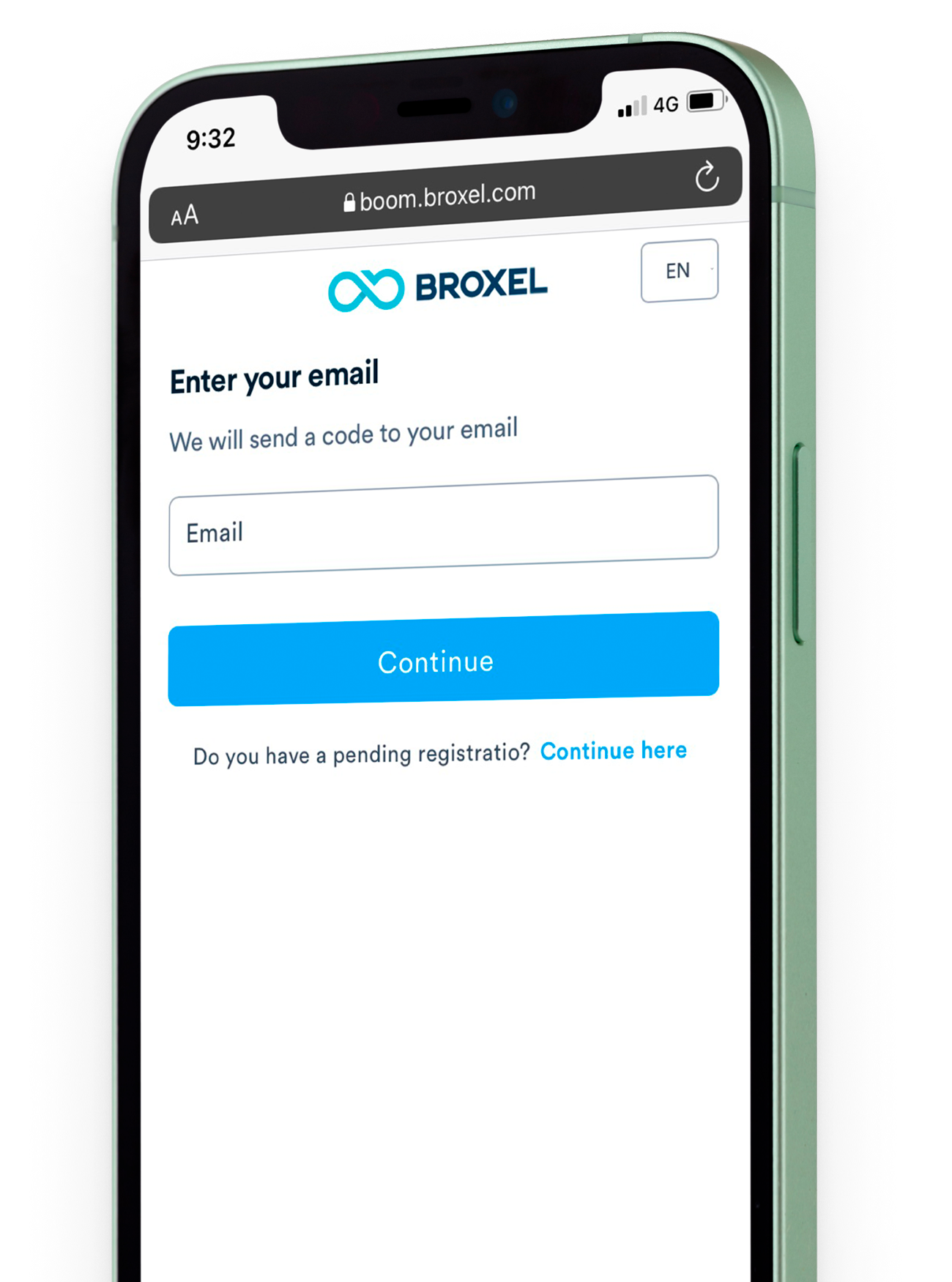 By ACH transfers
In more than 100 thousand locations nationwide
There will always be a store near you where you can reload your card. Locate the nearest one.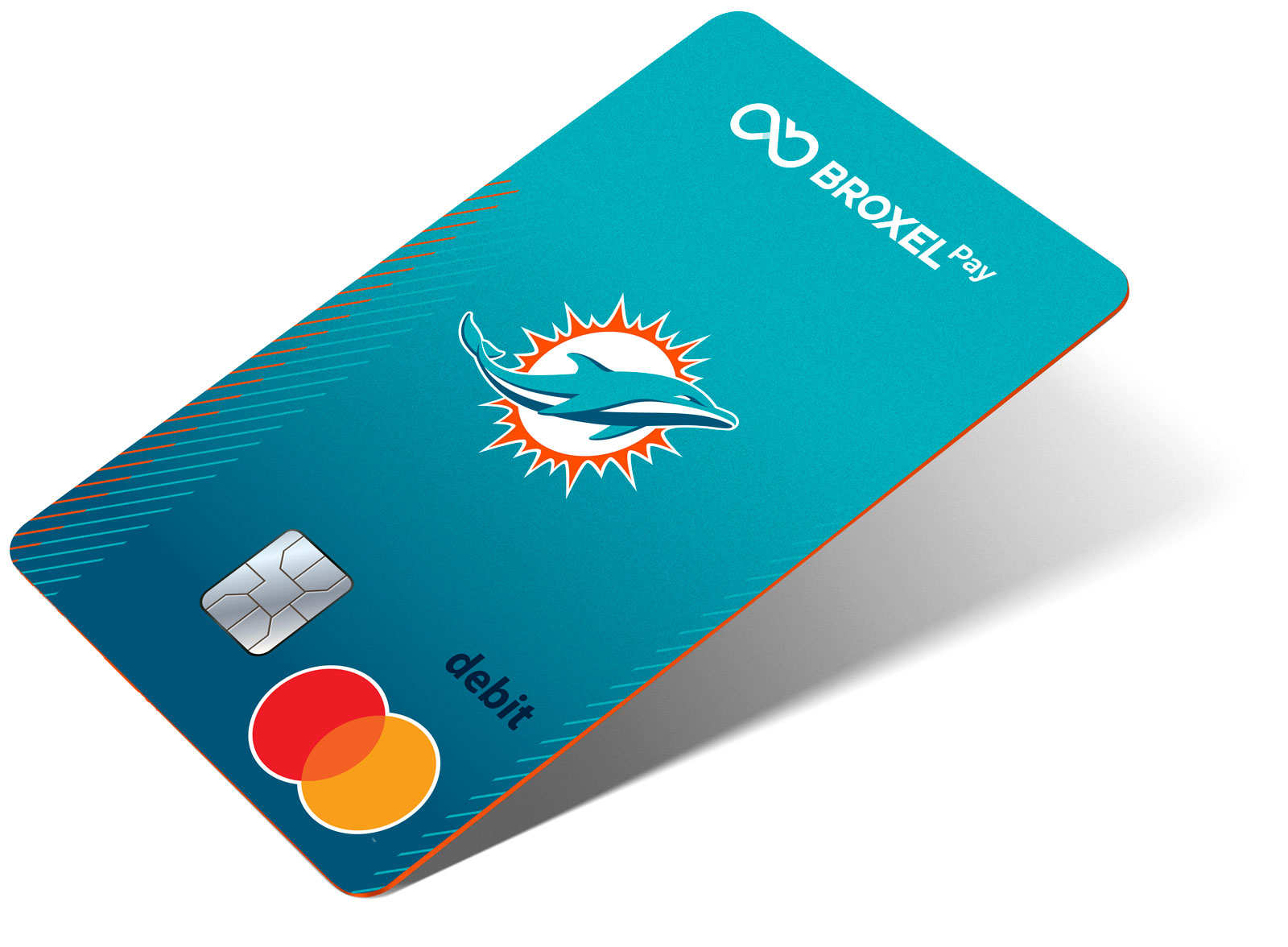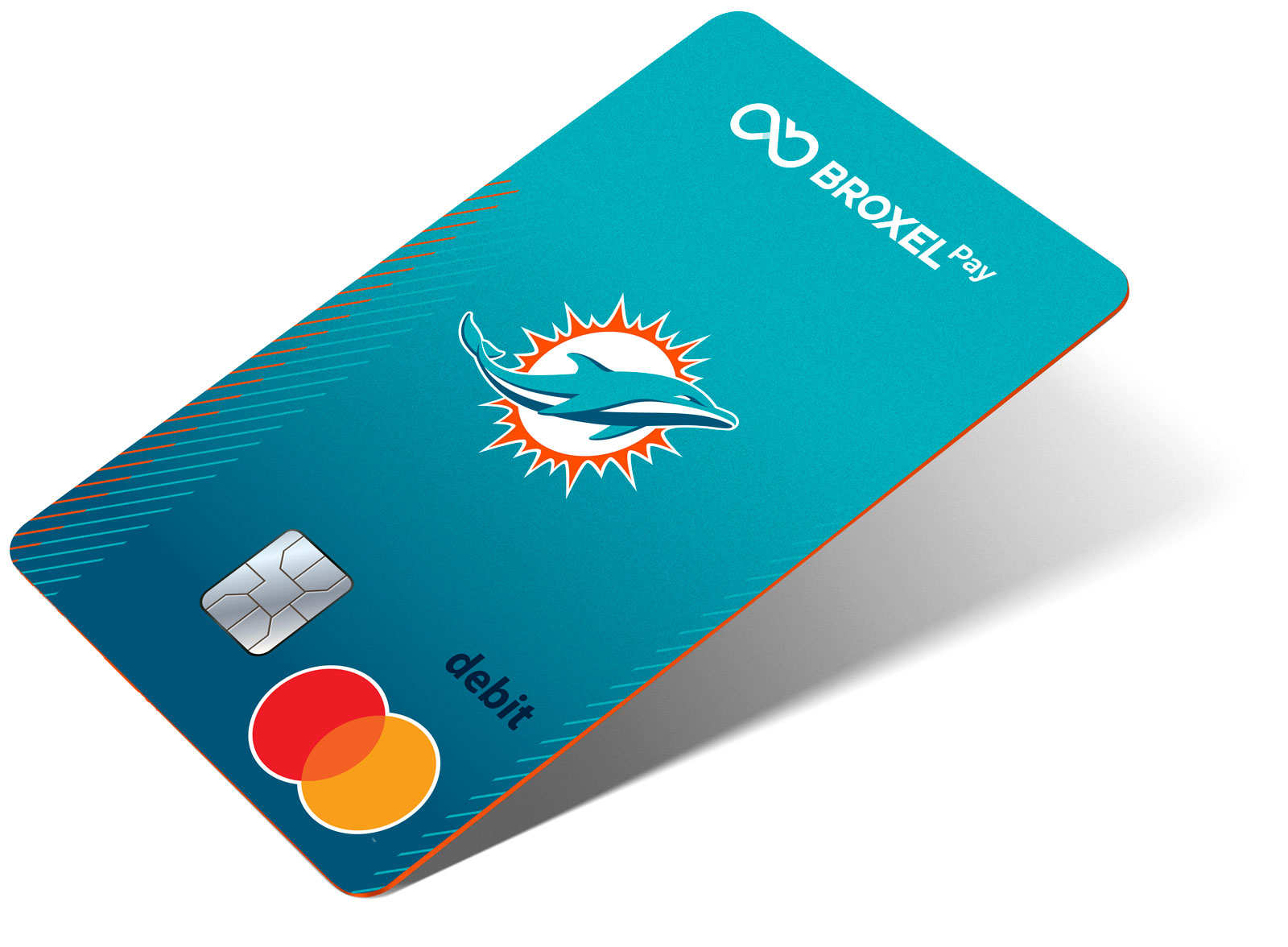 Let's build it together
The best fan experience.
Let us know what you'd like so we can create the best product for the true fan.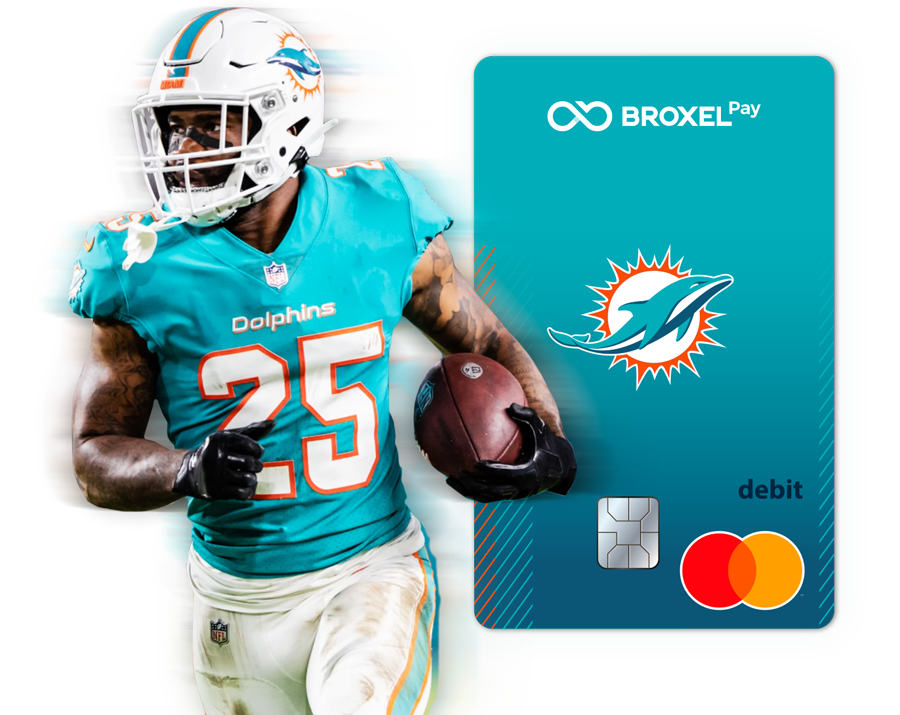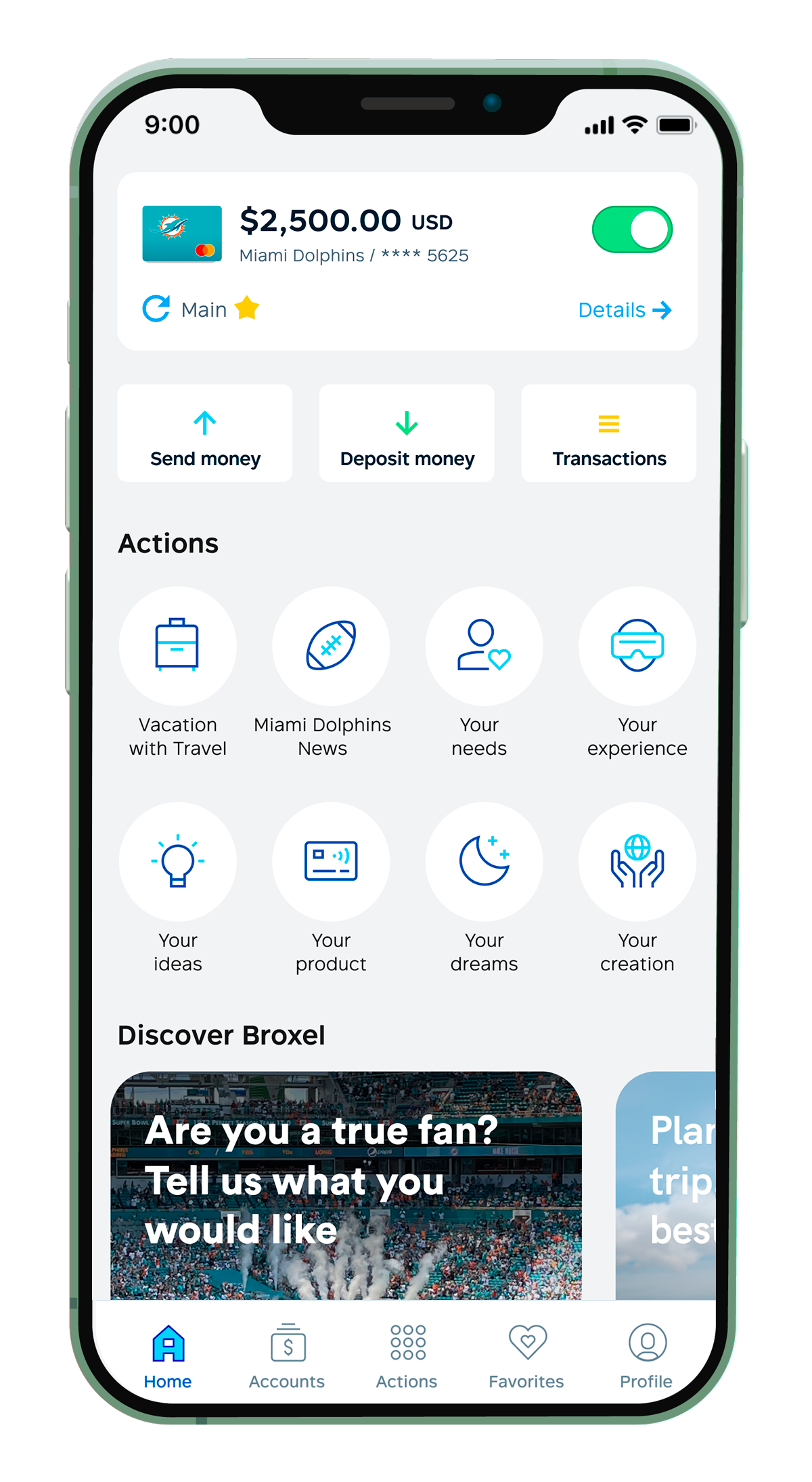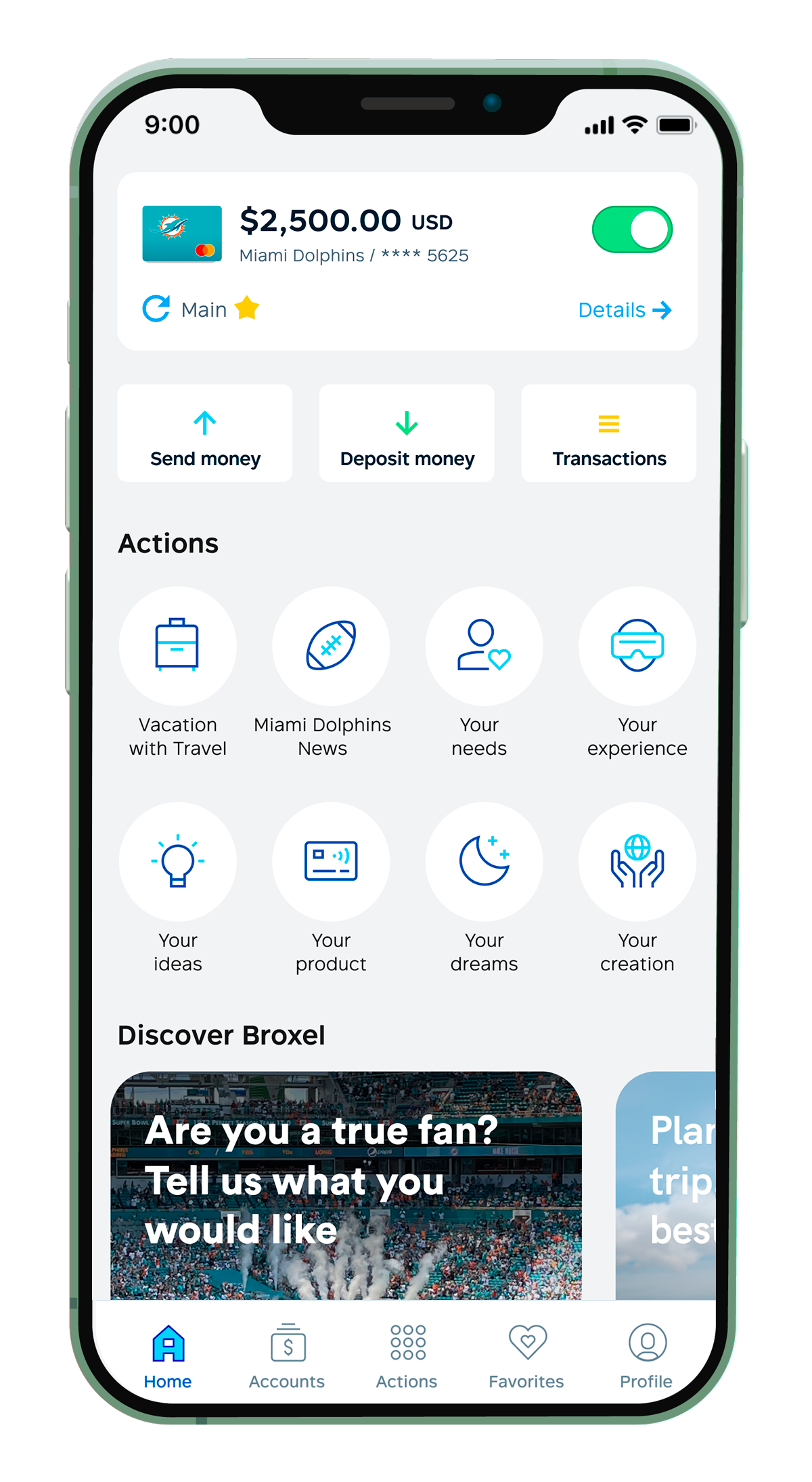 Convenient
Manage your card from the Broxel Pay App.
Control your expenses.
Check your balance and how you've spent your money day-to-day.
Manage your card.
Enable or disable your card whenever you need.
Send and receive money.
To other Broxel Pay accounts or via ACH transfer.
BY USING THIS CARD YOU AGREE WITH THE TERMS AND CONDITIONS OF THE CARDHOLDER AGREEMENT AND FEE SCHEDULE, IF ANY. The Broxel USA Prepaid Mastercard is issued by Metropolitan Commercial Bank pursuant to a license from Mastercard International; funds in your Broxel USA Prepaid Mastercard card are held at an FDIC insured institution. "Metropolitan Commercial Bank" and "Metropolitan" are registered trademarks of Metropolitan Commercial Bank ©2014.
Your funds will be held at or transferred to Metropolitan Commercial Bank, an FDIC-insured institution. While there, your funds are insured up to $250,000 by the FDIC in the event Metropolitan Commercial Bank fails if specific deposit insurance requirements are met and your card is registered.
See fdic.gov/deposit/deposits/prepaid.html for details. FDIC insurance does not protect your funds in the event of Servicios Broxel S.A.P.I de C.V.'s failure or from the risk of theft or fraud.