With Broxel, send money to Mexico
.
Do it from your mobile and count on that your loved ones will receive it.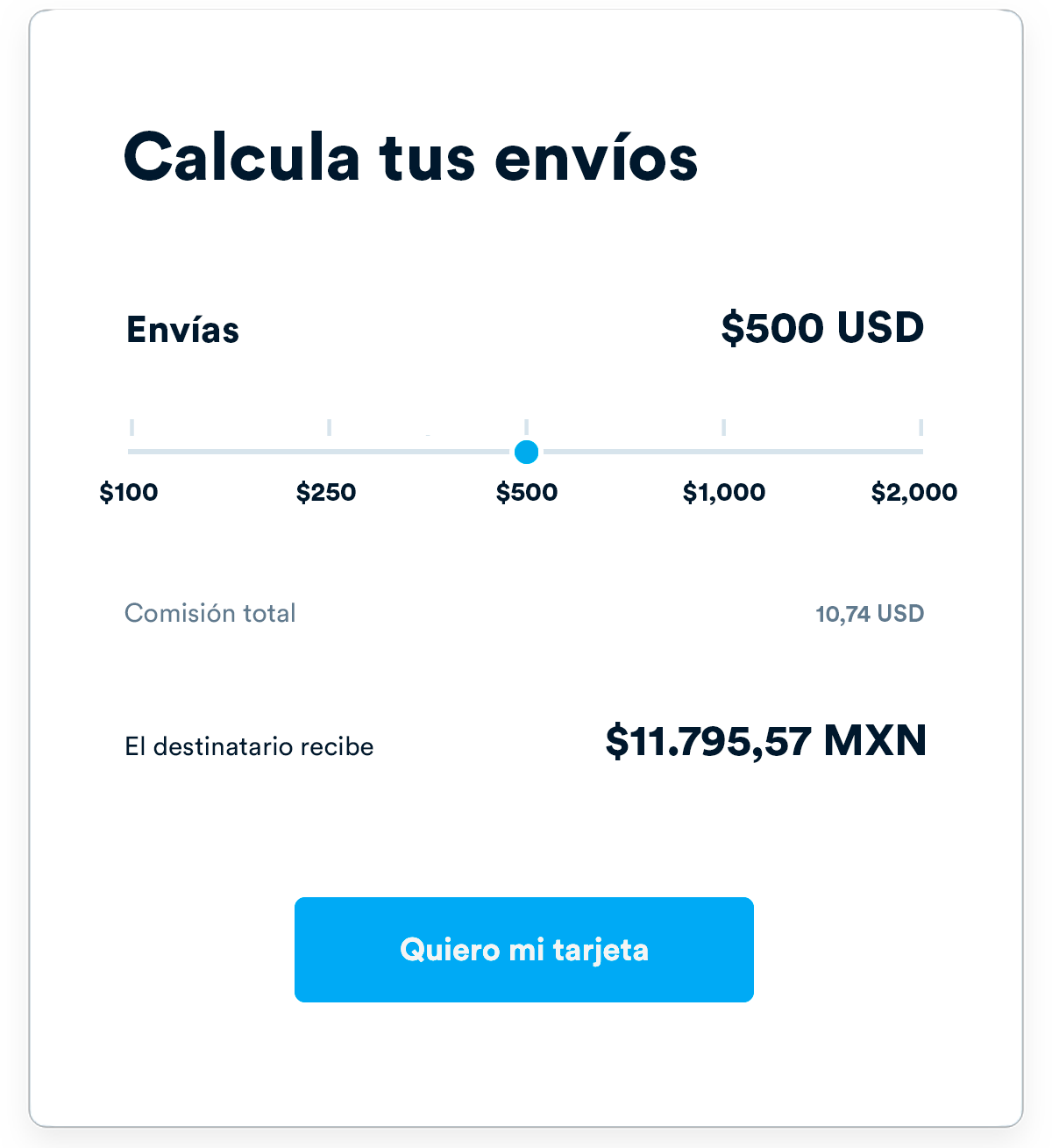 To send money to Mexico, the first step is adding your beneficiary.
First, you must add the phone number of your Mexican beneficiary.
If your recipient does not have a Broxel account, they will receive an invitation to be part of our community.
Once you have your Broxel account, you can send money between the US and Mexico.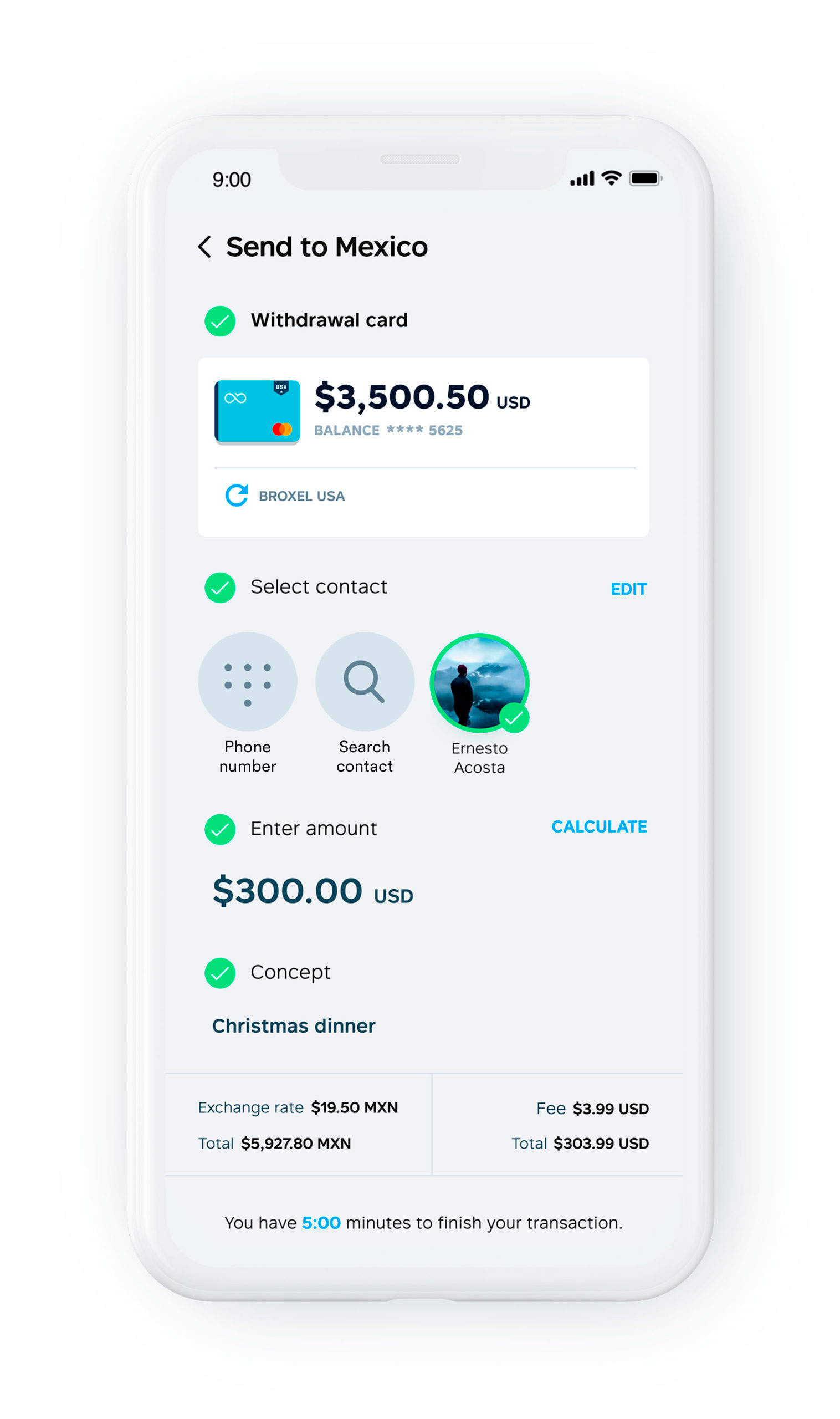 Open the Broxel App.
Select the 'Send money' option.
Choose the 'to Mexico' section.
Enter the beneficiary's mobile number.
Enter the amount and concept before sending.
Done! Your recipient will receive the money.
BY USING THIS CARD YOU AGREE WITH THE TERMS AND CONDITIONS OF THE CARDHOLDER AGREEMENT AND FEE SCHEDULE, IF ANY.
The Broxel USA Prepaid Mastercard is issued by Metropolitan Commercial Bank (Member FDIC) pursuant to a license from Mastercard International. "Metropolitan Commercial Bank" and "Metropolitan" are registered trademarks of Metropolitan Commercial Bank ©2014.
FOR CUSTOMER SERVICE CALL SERVICIOS BROXEL S.A.P.I DE C.V. AT 1-855-279-2720.
Funds in your Broxel USA Prepaid Mastercard card are held at an FDIC insured institution.
Your funds will be held at or transferred to Metropolitan Commercial Bank, an FDIC-insured institution. While there, your funds are insured up to $250,000 by the FDIC in the event Metropolitan Commercial Bank fails if specific deposit insurance requirements are met and your card is registered. See fdic.gov/deposit/deposits/prepaid.html for details. FDIC insurance does not protect your funds in the event of Servicios Broxel S.A.P.I de C.V.'s failure or from the risk of theft or fraud.